Google never ceases to amaze us with its creativity and hidden features that make our lives more entertaining. From Google Search, Doodle, Assistant, and Maps right up to their other products – you will find many fun little games tucked away within them!
This blog post will guide you through some of the best hidden Google games to play when bored. Whether you're a casual gamer or a hardcore enthusiast, there is something here for everyone. So grab your smartphone, tablet, laptop, or PC and dive into the world of fun and adventure with these 21 hidden Google games in 2023!
Google Search Games
These are the games you can find right inside Google's search engine. Play online or offline as per your wish.
1. Solitaire
If you're in the mood for serious concentration-building, look no further than Google Solitaire. It's easy to use and perfect for playing solo – all you have to do is search it up! You can even choose your difficulty level, so it never gets too dull or repetitive. Not only will this game help build focus, but its modern material design also adds an aesthetic flair while providing a refreshingly familiar experience if you've been playing on Windows in the past. So why don't you give it a try? I'm sure hours of fun await!

2. Atari Breakout
Transform your screen into a game of Breakout by heading to Google and searching for 'Atari Breakout', then click the Images tab. You get a colorful wall of bricks, and you need to break them all down to finish the game. The sheer nostalgia and challenging fun will take you back to when this classic arcade game was all the rage.
3. Snake Game
Are you nostalgic for the classic Snake game on Nokia phones? Well, Google has brought it back! Just search "snake game" in Google and click the play button for one of the most iconic games. You'll be able to enjoy all of its original visuals, controls, and sound effects – a true blast from the past. If you're looking for something similar but with improved graphics, a second link is available to find snake games with extra features. Take your pick and have fun playing!
4. Pac Man
Google brought back the classic Pac Man game, allowing users to relive their '80s nostalgia. Searching "Pac Man" on Google will bring up a doodle of the beloved game, and all you have to do is click play – it's that simple! Enjoy this adventure game as we did in days gone by with just one quick search.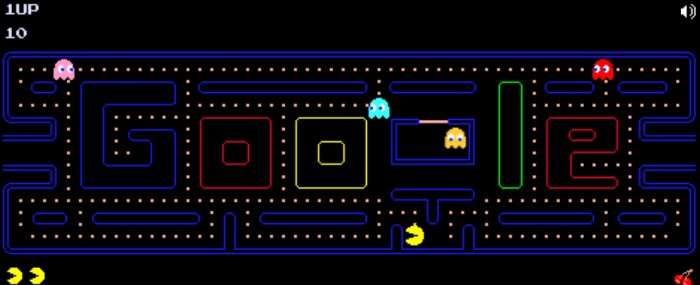 5. Zerg Rush
Zerg Rush is a captivating yet arduous game. Balls will appear from all angles, and you must thwart their progress by clicking on them to avoid having the search results disappear! This modernized version of Thanos' snap Google Easter Egg is your chance to save the world – much like with Atari Breakout before it, though this one no longer works within regular Google Search. Have fun as you challenge yourself to protect the precious search results!
6. Minesweeper
Whether you've experienced the misery of Minesweeper before or never even touched it, now is your chance to take on this classic challenge! All you need to do is open up Google and type in "Minesweeper" – after that, get ready for a wave of nostalgia and enjoyment with funky graphics and awesome sound effects. Don't be surprised if you either love every second of gameplay or tear out all your hair trying to win it!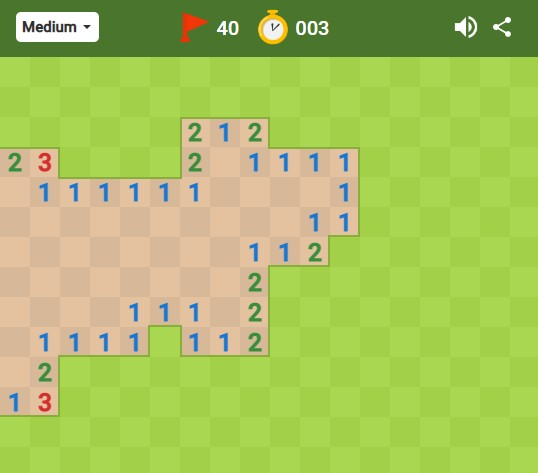 7. Tic Tac Toe
Pass the time with a classic game of Tic Tac Toe, now easily accessible through Google! Just by searching "Tic Tac Toe" you can challenge Google in a battle of wits. Select your difficulty level to be Easy, Medium, or Impossible – though it's rumored that even their toughest setting is no match for some human players! Not into competing against an AI? Invite a friend to join the fun so everyone can get involved in the multiplayer mode.
Google Assistant Games
Google Assistant has a wide array of engaging games that are fun to play and incredibly interactive. From voice-only features on Google Home to more comprehensive gaming experiences, you'll surely find something entertaining and stimulating, no matter your preferences!
8. Pictures Puzzle
Ready for a challenge? Summon Google Assistant and say, "let me talk to picture puzzle" to jump right into an interactive game that uses images and thought-provoking questions! It'll keep you on your toes as you come up with answers – so what are you waiting for? Start playing today, and have fun!
9. Sherlock Mysteries
Are you a fan of the renowned detective Sherlock Holmes? If so, we have great news for you! Introducing: Sherlock Mysteries – an engrossing voice-based game playable on Google Home. Just ask your assistant to talk to 'Sherlock Mysteries' and they'll assign you a thrilling case that needs solving. The voice assistant will then narrate all the details of what has happened in the story thus far, leaving it up to you to piece together the clues and solve this mystery. Whether or not mysteries are usually your cup of tea, I'm sure you won't resist trying this captivating game!
10. Trivia Crack
Do you love challenges? If so, you'll love playing Trivia Crack and seeing just how much knowledge you possess. This game covers everything from History to Science, Art to Sports! You can start the competition right away with your voice command: "Hey Google, play Trivia Crack!" See if you have what it takes to come out on top!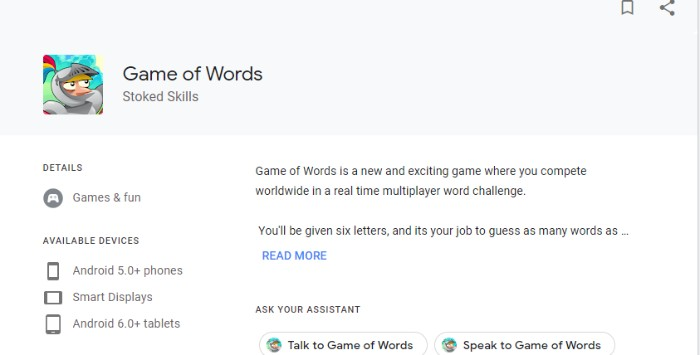 11. Game of Words
Challenge your brain and compete against other players in real-time with Game of Words! With this exciting multiplayer game, you'll be given a set of scrambled letters that must be unscrambled before the timer runs out. The best part? You can even interact with Alexa to help make fast guesses – how innovative!
Google Doodle Games
Google delights users every day with its impressive and interactive doodles, which often transform into games. Featuring captivating animation and soundtracks, these engaging experiences will provide hours of entertainment – even if they no longer appear on the homepage! Fortunately, you can always access them from their archives section.
12. Rubik's Cube
The Rubik's Cube is a classic puzzle with 54 squares, six colors, and six sides that has persisted since 1974. To commemorate 40 years of vexing the world, Google released this casual game in its own version in 2014 called Rubik's Cube Doodle. Your mission? Match each side to one single color by rotating the blocks or utilizing your cursor to spin them — good luck!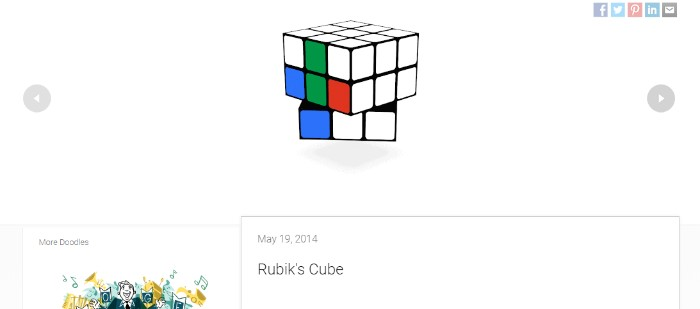 13. Halloween
In 2016, Google unveiled a gripping and interactive Halloween doodle that captivated players worldwide. You become the guardian of Magic Cat Academy as you journey to save your friends from ghastly spirits. Simply start playing by drawing symbols onscreen to permanently banish the apparitions – but watch out! As you progress, more ghosts appear from all directions making it increasingly difficult for even experienced gamers.
14. Cricket
Looking to unwind after a hectic day? Cricket Doodle is your perfect escape! Google constructed this interactive game during ICC Champions Trophy 2017, and its super fun animations and controls will take you on a euphoric journey. All it takes is one click – just follow the link below and start playing. This has been an all-time favorite of mine; I bet it'll be yours too!
15. Gnome
Enjoy the delightful and exciting game Google Doodle Gnome! In 2018, this interactive experience was released with the goal of sending your garden gnomes to far away places while they bring luck to you. All that is required from you is launching your little guy off his catapult into fields in search of flowers – the more he discovers on his journey, the higher points will be rewarded! Take part in this creative adventure now and see how much fortune awaits you.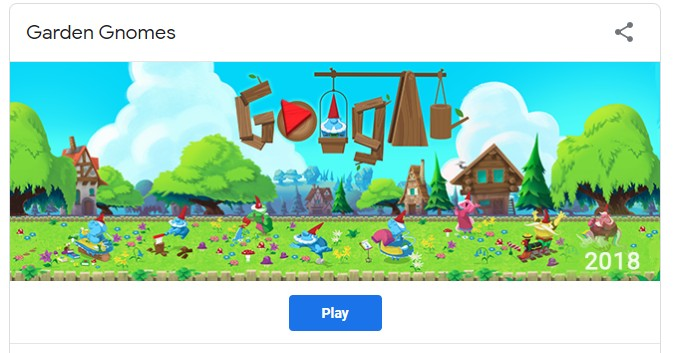 16. Soccer
Soccer on Google Doodles is one of the most exciting interactive gaming experiences online. Created in 2012 for the Olympics, this doodle has become a go-to favorite amongst gamers everywhere. There's no need to download anything – just get ready and play! You will be pitted against Google itself as your opponent kicks balls toward your goalpost, and it's up to you, goalkeeper extraordinaire, to defend them passionately. As you progress through higher levels, things really heat up, making for an unforgettable experience!
Google Chrome Games
These games can be found and played directly from your Chrome browser. While they may offer a simpler gaming experience than traditional video games, they are no less engaging!
17. Tank Riders
Brace yourself for an epic battle in Tank Riders, a 3-dimensional action game. Assemble your forces and take out the enemy before they do the same to you! Maneuver through treacherous islands and caves in your tank, aiming accurately so that shots ricochet off of walls until all opponents have been vanquished. With three exciting game modes – Campaign, Multiplayer, and Invasion – there's no end to hours of thrilling fun!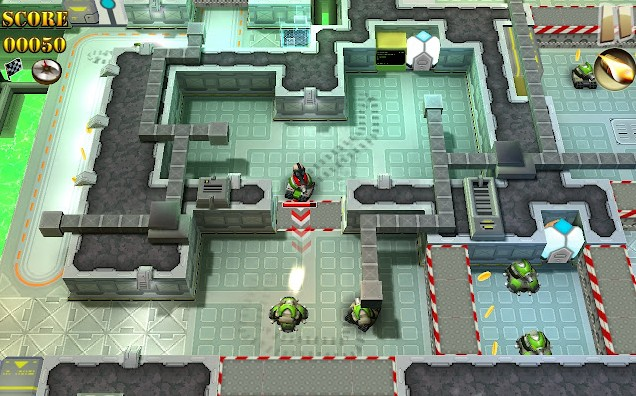 18. T-Rex
Have you heard of the No Internet T-Rex game on Google Chrome? It's one of those hidden gems that appears only when an internet connection is unavailable. Just press the spacebar in the 'No Internet' window to start playing and experience how it gets more and more challenging as your levels progress. Even if you don't plan on waiting for a lost Wi-Fi signal, play this hidden game to access limitless fun with everyone's favorite dinosaur!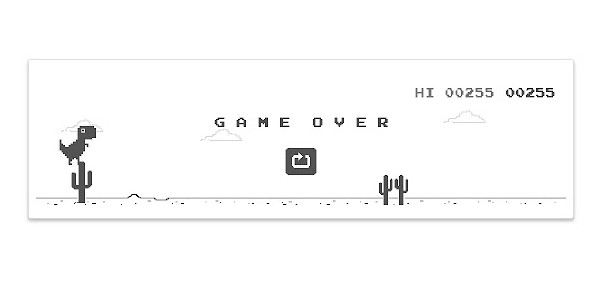 19. Text Adventure
Are you a tech-savvy adventurer? Then look no further than Text Adventure, the mysterious game hidden deep in Chrome's source code. To play this captivating contest, search "text adventure" on Google and press Ctrl+Shift+J (for Windows) or Cmd+ Shift + J (for Mac).
Google Maps Games
Google Maps games are the perfect way to explore and discover the world with or without the Google Earth flight simulator. You can now experience the thrill of playing video games but with a real-world twist – no console required!
20. GeoGuessr
GueGuessr is a fun and exciting web app that tests your location-guessing skills! You start off by guessing the locations of random Street View images. Once you make your guess, it reveals where you were right (or wrong!) – awarding points based on how close you got. We can see why this game has gained so much attention; it's extremely addictive! Brands like Skoda, BBC, or The North Face have even taken notice and partnered with them.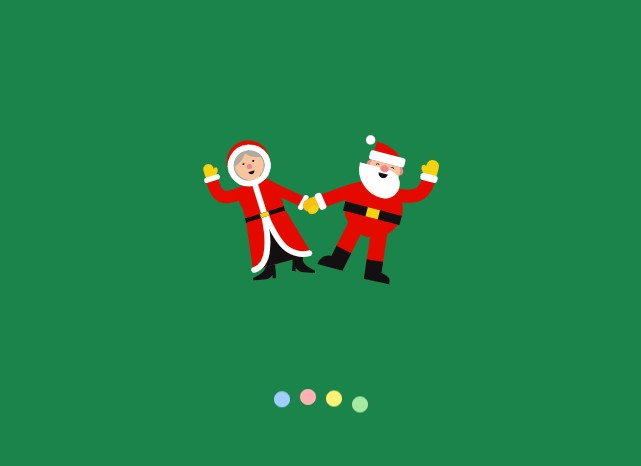 21. Santa Tracker
Each year, Google sets up a whimsical and festive Santa Tracker for those who want to track the jolly old man. With cheerful animations and vibrant artwork, this tracker isn't just about finding him; it's an adventure! Look no further than this fun-filled game for those looking for Christmas magic. Come December, new surprises are always waiting to be discovered on the website, so check them out throughout the holidays!
Final Words
Google's gaming platform has something for everyone – no matter your taste or skill level. Whether it's a video game hidden google games, an interactive experience, a beloved classic, or something entirely new to explore, Google offers plenty of opportunities for you to have some fun and get lost in the world of gaming. So what are you waiting for? Click away and start exploring!