Google has revolutionized the tech world, offering an impressive array of internet-based products and services. Their search engine is renowned for its accuracy and intuitive interface, but one product stands out as a runaway success – their Play Store! This digital hub offers users access to exclusive applications from around the globe in seconds.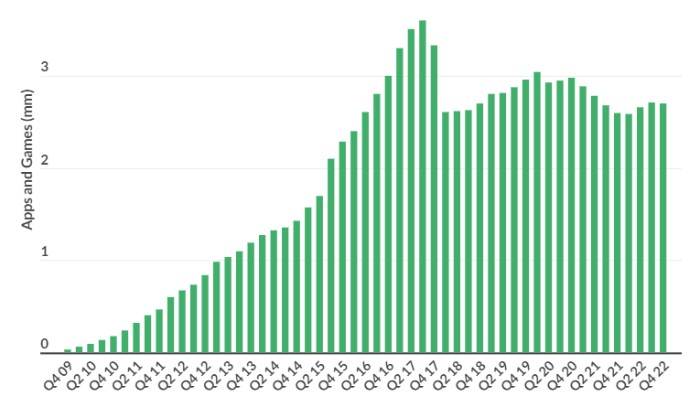 Image Courtesy: businessofapps.com
Android users have been enjoying the many benefits of 'Play Store' since 2008 when it launched in direct response to Apple's App Store. This official app store for the Android OS offers an incredible variety of mobile apps and games created with their powerful SDK (a total of 2.65 million apps and games on the play store at the end of 2022) – making sure all those using the platform are never short on fun!
If you're looking for the best free games available on Google's Play Store, you've come to the right place! From action-packed journeys to thought-proving puzzles, no matter your preference, you can find the perfect game for you in this list of the 10 best free games available on Google Play. The choice is all yours – so get ready for some exciting entertainment!
Different Categories of Games in the Google Play Store
The Google Play Store is bursting with a wide array of captivating and creative games to explore. Some of the most popular categories are:
Racing Game
Get your engines ready! Racing games on the Play Store offer a thrilling experience, letting you take control of a car or other vehicle and challenge yourself to become the fastest across the finish line. With so many quality titles available in this genre, it's no wonder why they're among some of the most popular around.
Action Game
Thrill and anticipation abound in Action titles, immersing players in a heart-stopping and adrenaline-filled journey. The battle royale genre is especially popular at the moment, captivating gamers with its intense matches.
Puzzle Game
Puzzle games challenge the player to solve complex challenges in order to advance. These puzzles stretch from a straightforward jigsaw to complicated logic challenges that will truly challenge even the most experienced gamers.
Adventure Game
Experience captivating thrill-seeking adventures and intriguing tales with Adventure type video games! These titles regularly feature mind-bending puzzles, thrilling battles, and fascinating NPCs that make you feel like you're part of the game. Unlock new worlds as you journey through these fantastic stories!
Sports Game
Get a real-life sports gaming experience with these titles! Step into the virtual shoes of your favorite athlete and show off your skills in various challenges. Go head to head against others online or test yourself against tough opponents. Sports games let you have fun while sharpening up your skills in basketball, football, and more!
Strategy Game
Not only are strategy games entertaining and engaging, they also test the player's strategizing abilities! With a range of options at their disposal, players must make informed decisions to succeed. Those who possess acute tactical thinking skills will be rewarded with success in-game.
Simulation Game
Simulation games allow players to explore the real world and live out their fantasies by playing as doctors, veterinarians, or other professionals. These titles often feature detailed graphics and real-world environments for the player to interact with.
10 Best Free Android Games in 2023
We have compiled a list of some of the best free games available on the Google Play Store.
1. Alto's Odyssey
For all users looking for a free Android game, Alto's Odyssey is an undeniable choice. An exciting combination of captivating mechanics, stunning visuals and a tranquil ambience, this game allows players to ski down hills while avoiding obstacles and making massive jumps. Furthermore, you can collect items that can be redeemed for customization options! The graphics particularly succeed in creating an immersive atmosphere with its dark gradient colors; quite simply wallpaper-worthy!

Free to download, Noodlecake Studios' latest game entices players with limited ads and optional in-app purchases for customizable features. Ideal for children and adults alike, Alto's Odyssey is a delightfully fun experience that doesn't impact gameplay! The screenshot can make your desktop backgrounds.
2. Subway Surfers
Subway Surfers is an endlessly thrilling and fast-paced running game where you must hop over trains, collect coins, and outrun a relentless police inspector. As your speed accelerates at an alarming pace with every passing second, it becomes increasingly difficult to dodge obstacles in the three lanes of treacherous subway tracks barreling toward you.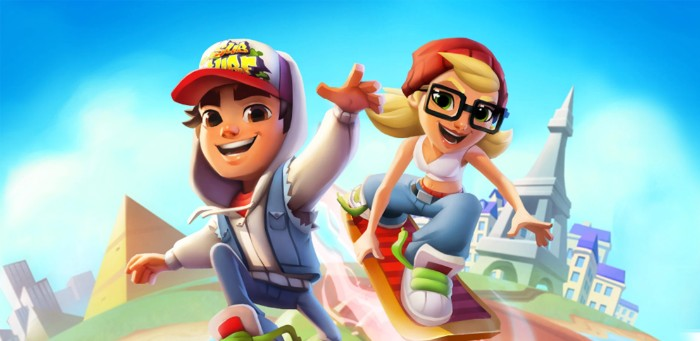 Subway Surfers is an adrenaline-pumping game filled with beautiful graphics and smooth animations. It is a free-to-play game with optional in-app purchases for extra power-ups, coins, and other goodies. With a large and loyal fan base of over 1 billion+ players worldwide, Subway Surfer is one of the app store's most popular free Android games!
3. Pokemon Go
The original game of Pokemon Go was the biggest mobile game sensation of 2016, and even though its popularity has faded a bit, it still remains an outstanding free option. During the COVID-19 pandemic, there was actually a resurgence in interest! The addition of legendary Pokemon, trainer battles (with certain qualifiers), and raid battles have made playing all that more enjoyable. You can trade your discovered creatures with other gamers too!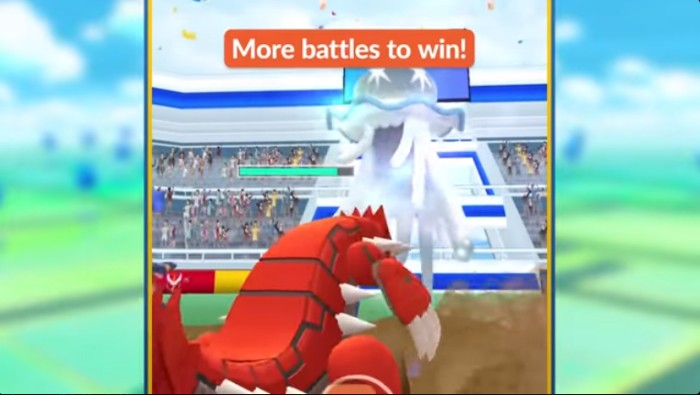 Pokemon Go is free to download and features optional in-app purchases for items and power-ups. This game has incredible graphics, immersive gameplay, and plenty of content to keep you returning for more. Highly recommended by experts!
4. Asphalt 9: Legends
Asphalt 9: Legends amplifies the classic arcade racing experience with its nitro-fuelled high-speed and airborne stunts that would have your car insurance company cancel your policy in no time. Race at breakneck speeds, launch into air spins and pinwheels as you race to victory!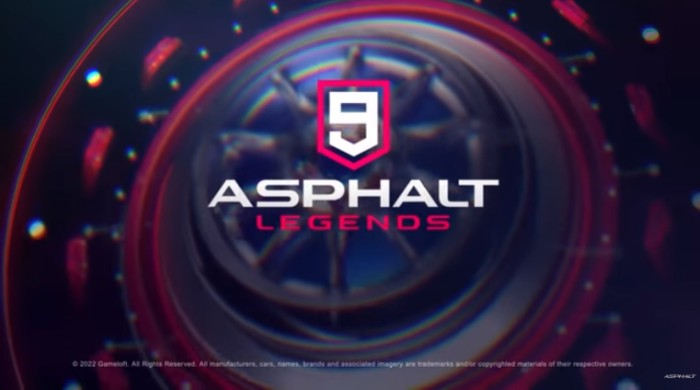 This racer stands out from the crowd by simplifying control; you don't need to steer. You just swipe between lanes and time your actions, like boosts and drifts. It's not reductive at all – in fact, this intense focus on timing really heightens the racing feel of it! But if you prefer more manual controls, they are available too.
4. Clash of Clans
Unlock a whole new realm of possibilities as you join millions of gamers worldwide in the deep adventure of Clash of Clans! Unite with your clanmates to build and defend the village from rivals during the entire game. Roam out into battle-wielding Barbarians, Wizards, and unique troops – but beware: Skeleton Park is no ordinary playing field, that's for sure! Indestructible barriers are just part of what awaits you there, alongside surprise graveyard spells ready to unleash chaos on enemy districts. So enter the world now – it's time for Clash!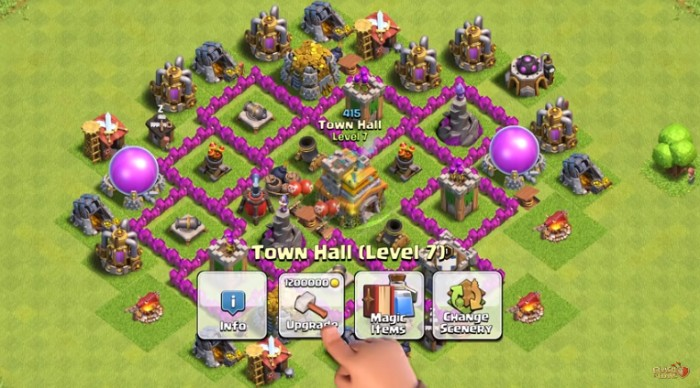 Step into the role of a leader and reign supreme over your village's fate with Artificial Intelligence (AI) at your disposal. Assemble villages from scratch, establishing comprehensive defenses to establish yourself as an unbeatable clan in warfare. With AI guiding you along the way, attaining dominance is within reach!
5. Legends of Runeterra
Legends of Runeterra offers a thrilling card dueling experience reminiscent of the acclaimed game Hearthstone. Players are tasked with collecting cards and constructing decks around their chosen champion – forming a unique strategy tailored specifically to them. It's nearly identical in nature to Magic: The Gathering's Commander format, an innovative way for players to become immersed in this exhilarating digital world!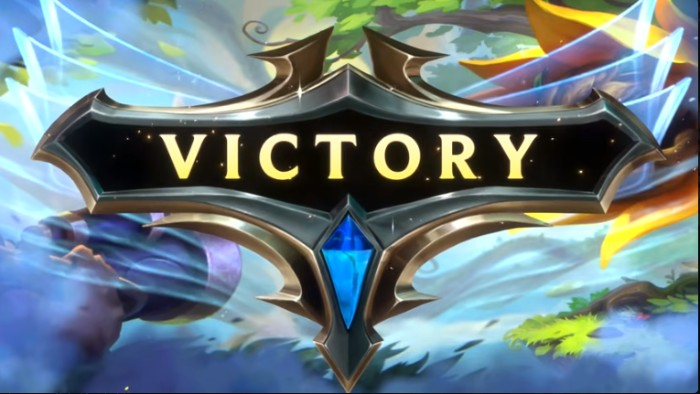 Playing with champions, spells, and allies from the diverse regions of Runeterra will test your creativity! Consumers at the play store identify this game as 'Unpredictable', which proves it doesn't rely on a pay-to-win system. Not to mention, users are also in awe of its beautiful artwork and animations from Riot Games.
6. Roblox
As one of the most popular games globally, Roblox offers incredible content for players to explore. Despite being "ancient" compared to other mobile gaming apps, its innovative additions keep it current and relevant. Players can choose from a variety of options: playing something created by another player or inventing their own game!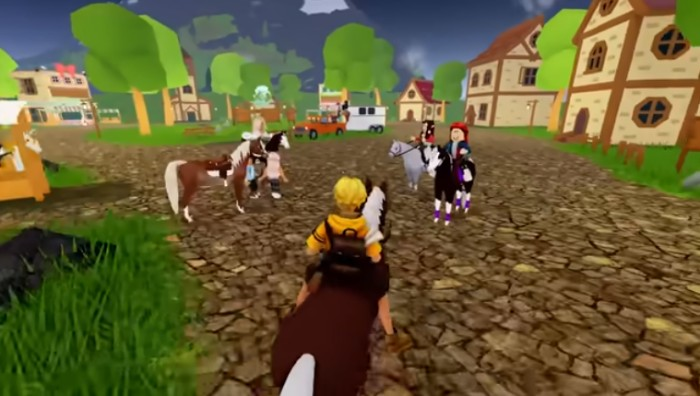 The mobile app features a convenient chat feature. However, be aware that depending on your preference and comfort level, some of the downloadable content may not be suitable for children – so if you plan to let them play, please monitor their usage carefully!
7. Beach Buggy Racing 2
Get ready for a wild ride with Beach Buggy Racing 2! Buckle up and take your dinky vehicle on an exciting journey through larger-than-life tracks, from castles inhabited by fire-breathing dragons to prehistoric worlds full of dinosaurs – not forgetting the chance to bounce off gigantic sea creatures. Race against time as you explore this incredibly fun game!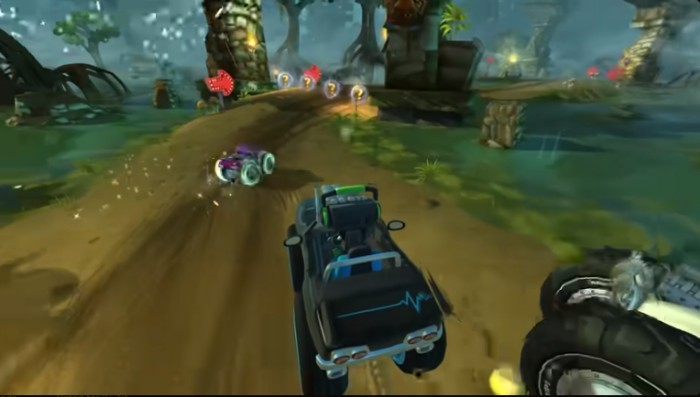 You can almost taste the victory as you race to that checkered flag in just two laps. With power-ups at your fingertips, making shortcuts and turning opponents into ice blocks is a breeze! Unfortunately, there are no leagues with Beach Buggy Racing 2 – only two races available per round. Despite this limitation, the game remains addictive due to its reasonable upgrade/unlock path, some of the best racing action on Android devices today!
8. Pocket City
Pocket City is the closest you can get to a SimCity experience on your Android device. Similar to other city builders, you'll construct roads, residential and commercial zones, as well as necessary edifices. The game also offers natural disasters, an in-depth economic system, and crime control features. Please note that the free version contains fewer features than its premium alternative while still presenting ads throughout gameplay.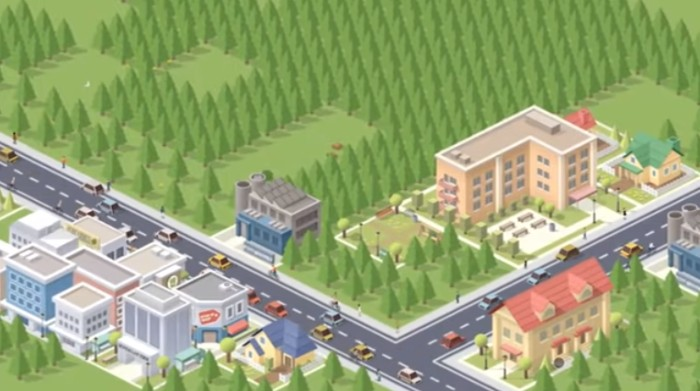 However, most extra features are optional; you can freely play the main game without spending a dime. This simulator is one of today's top-ranking apps on Android platforms regardless of its shaky start.
9. Tower of Fantasy
Dive into the world of Tower of Fantasy and experience an exciting mobile RPG that combines gacha elements with a captivating open-world adventure. Embark on thrilling quests, unravel intriguing storylines, and collect unique characters as you battle through each challenge. But discovering new allies is only half the fun – there's still plenty more to explore in this magical realm!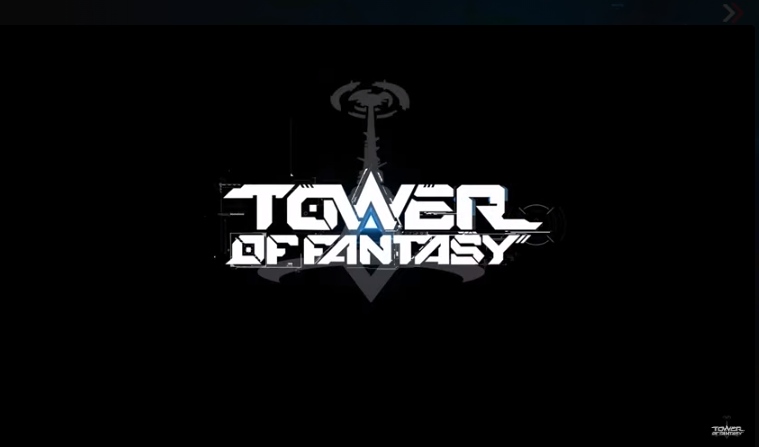 If you love Genshin Impact, you'll probably fall in love with this game too. With its open-world elements, gacha aspects, and exploration challenges, it's almost similar to a twin of the former! Although facing some obstacles when initially released into the market, it appears that all has been resolved now, and we can all agree that this one is certainly worth playing.
10. Smash Hit
Smash Hit is one of the most exciting and enjoyable endless runners ever created. This game offers a unique first-person perspective, requiring you to throw metal balls at glass panels to not suffer any damage. Your hit points also act as your ammunition count, so micromanaging is involved – you must use as few balls and take minimal hits if you want success! If that isn't enough for you, rest assured that both versions (free & premium) provide access from start to finish without interruption; only the premium version contains saving functions and player stats updates!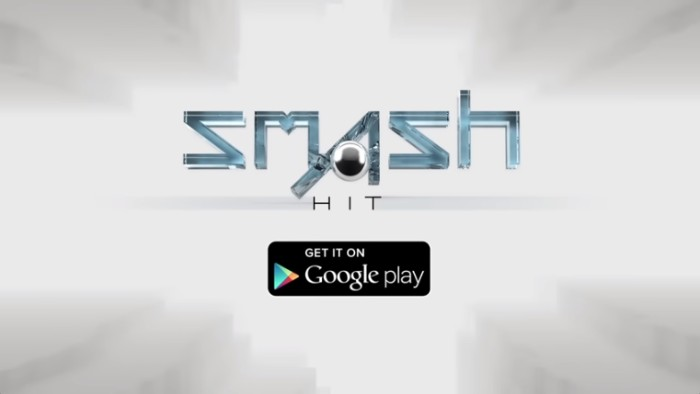 The game is incredibly easy to play without any unnecessary tutorials and features a calming electronic soundtrack pleasing to the ear. If you enjoy endless runners such as Temple Run, you'll love Smash Hit! Its relatively small download size won't take too much of your device memory.
Final Words
We've listed some of the best Android games for you to enjoy, from world-building simulators to endless runners. Whether you just want to pass some time or have something to keep you occupied for hours, these titles will surely provide an unforgettable experience! Just remember that many of these games come with in-app purchases and ads, so if you don't want any distractions, you may want to pay for the premium version. All in all, these games can be played alone or with friends – just pick your favorite one and start having fun!
Happy gaming!